Our Legacy
The 3 Michelin Star Les Amis made her maiden debut back in 1994 as Singapore's first independent
fine dining restaurant.
Les Amis, the French translation of 'Friends', was founded by a few like-minded friends who share a love and appreciation for French culture and cuisine. This common love they shared speared the founders to open Singapore's first independent fine dining restaurant, fashion based on the standards they experienced at the top restaurants in France. This led to the birth of Les Amis on 15th March 1994.
The restaurant's uncompromising dedication to delivering a memorable dining experience has earned them numerous awards and recognition from guests and media alike. Today, Les Amis is now the only restaurant in Asia with the coveted "Three Pillars", covering the three main aspects of
any dining experience -
3 Michelin Stars (Food), 5 Stars by Forbes Travel Guide (Service) and Grand Award by
Wine Spectator (Wine).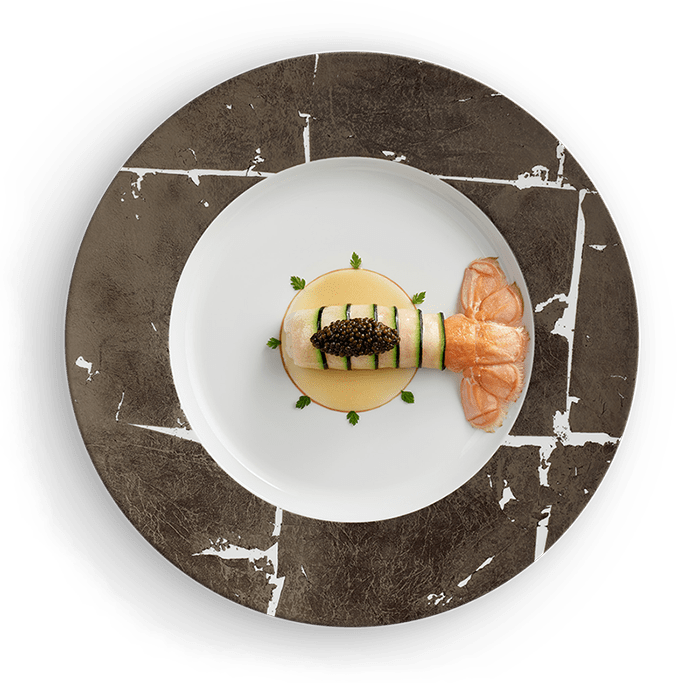 The Les Amis Way
Les Amis believes that excellent food and personalized service is a team effort. Both elements carry equal weight in crafting a unique and memorable dining experience for
their guests.
The team does not purely strive to give guests a "Taste of France. Instead, with a team of in-house Masters, they hope to paint an entire picture of France by relating personal stories about the intricacies of key ingredients which goes beyond just a cursory explanation of provenance and
taste profiles.
Sebastien Lepinoy
Director of Culinary and Operations
Armed with a wealth of knowledge and technical skills, the 3 Michelin Star Chef Sebastien has built up a remarkable career of being able to transform restaurants and their teams into notable
award-winning establishments.
Chef Lepinoy's collection of recipes features a plethora of prized seasonal ingredients sourced from all over France. All his dishes are prepared with finesse and a high level of technicality, displaying true mastery of
French gastronomy.
Often positioned as the guardian of the French Culinary Arts in Asia, Chef Sebastien is an individual who is dedicated to preserving and passing on the mastery of French gastronomy to budding cooks and chefs. Thus, Chef Sebastien makes it his mission to nurture and mentor talent in the hospitality scene. Many of his protégés have gone on to work in internationally renowned restaurants all over
the world.